Application list (top-to-bottom)
NewTown
Discontinued 2015
New Town was going to be a life simulator, similar to the 1998 Nintendo game "Animal Crossing". It would feature many of the same core mechanics and concepts that were in the original Nintendo game, but at the same time, bring many new ideas to this entertaining genre.
Bellow are a few pictures from our 2011 prototype, which featured a proof-of-concept art style, basic movement and interaction, interior and exterior space, and a sample conversation. Ultimately, this project was left for too long due to our primary engine change, and would not see any more work in the four years leading up to it's cancellation.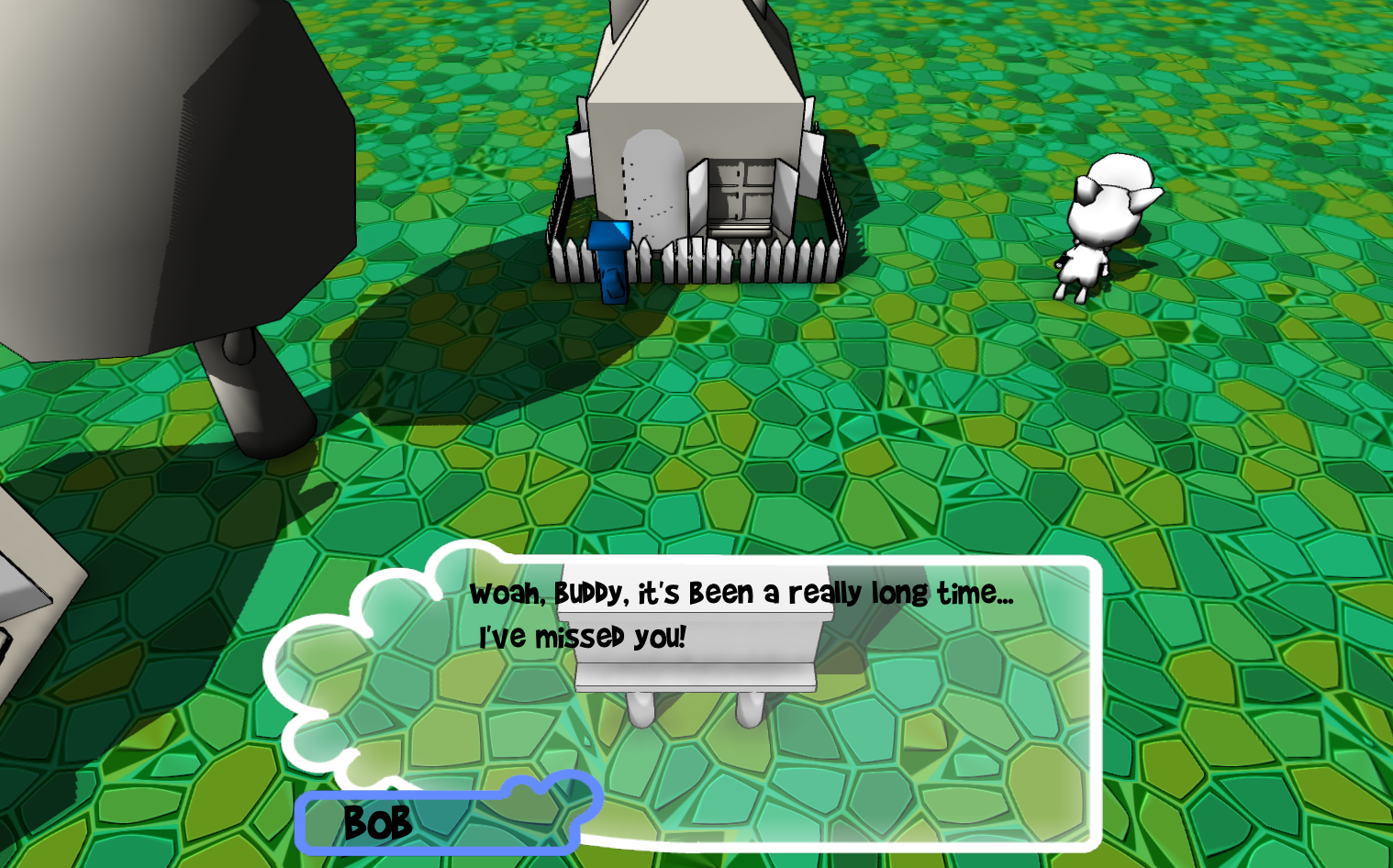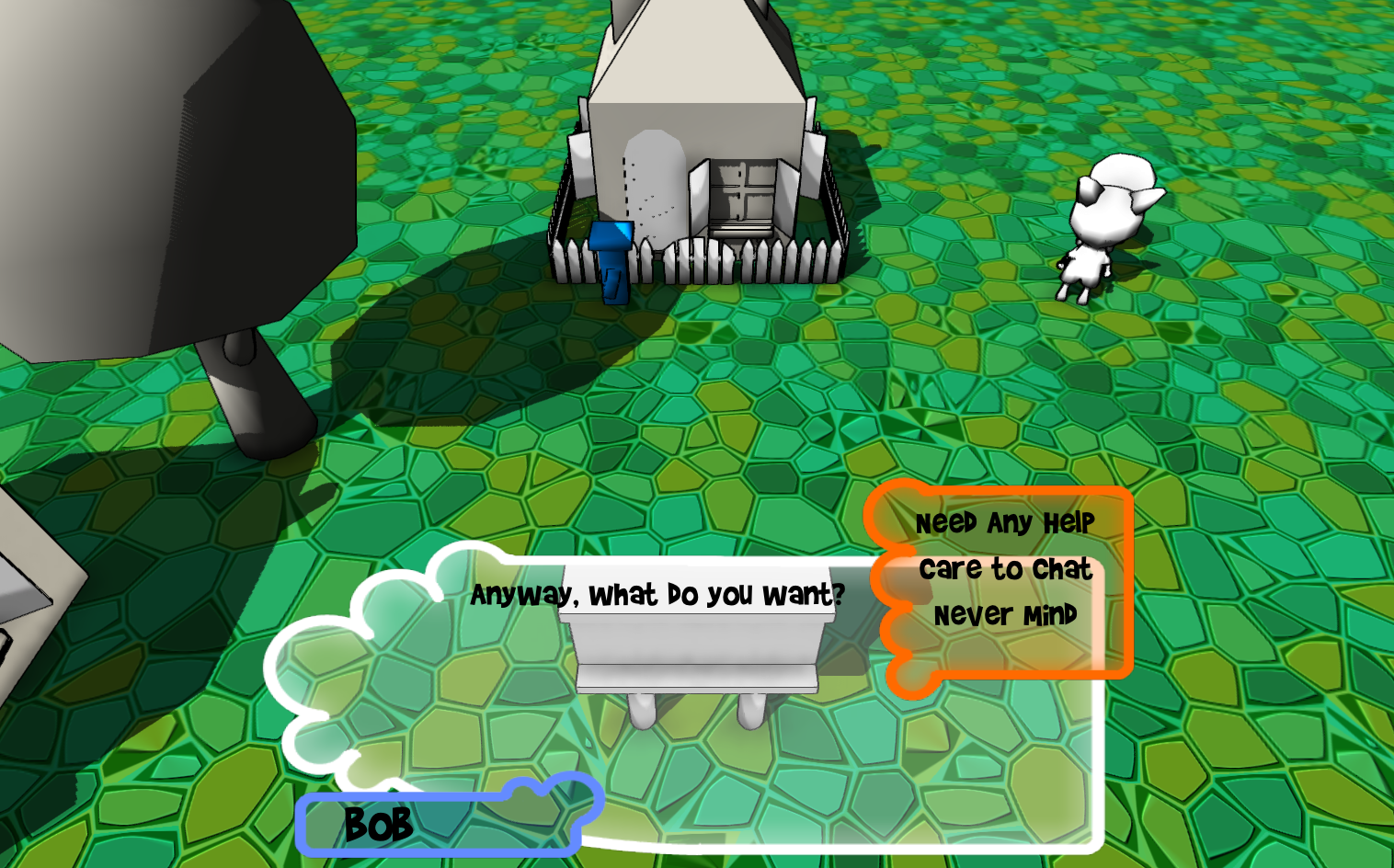 ---
Orpheus Order SPuzzle
Let's play up.
Download Version 1.0 (OS X only!) [Discontinued - Source Lost]
Inspired by Mayori Sekijima's Phi Brain, Orpheus Order SPuzzle (Slider Puzzle) is an enticing multiplayer puzzle challenge, where players contend to end their turn on the middle tile of our game board. The catch is: once a piece starts moving, it can't stop until it hits either another piece or a border. The ground is like ice, and your pieces are like Chess' Rook. Are you up to the challenge?
While the trials imposed by your competitor may be tough, Orpheus Order SPuzzle provides an engaging way to expand your mental prowess, as well as fully-featured, real-time statistics and a complete history of your moves, should you want to review a match.
The rules are simple, but the entertainment is pure, and the challenge is genuine.
Orpheus Order SPuzzle features all of the following:
Engaging Puzzles
Simple Gameplay
Deep Statictics for Every Game
Stylized User-Interface to Match Theme
Straightforward Multiplayer with no Hastle
Noise-Free Experience to Promote Concentration
Please take a moment to examine the game-in-progress bellow. You can clearly see most of the aspects discussed above, and perhaps you'll identify Blue's chance at a victory- and what Red can do to turn the tides.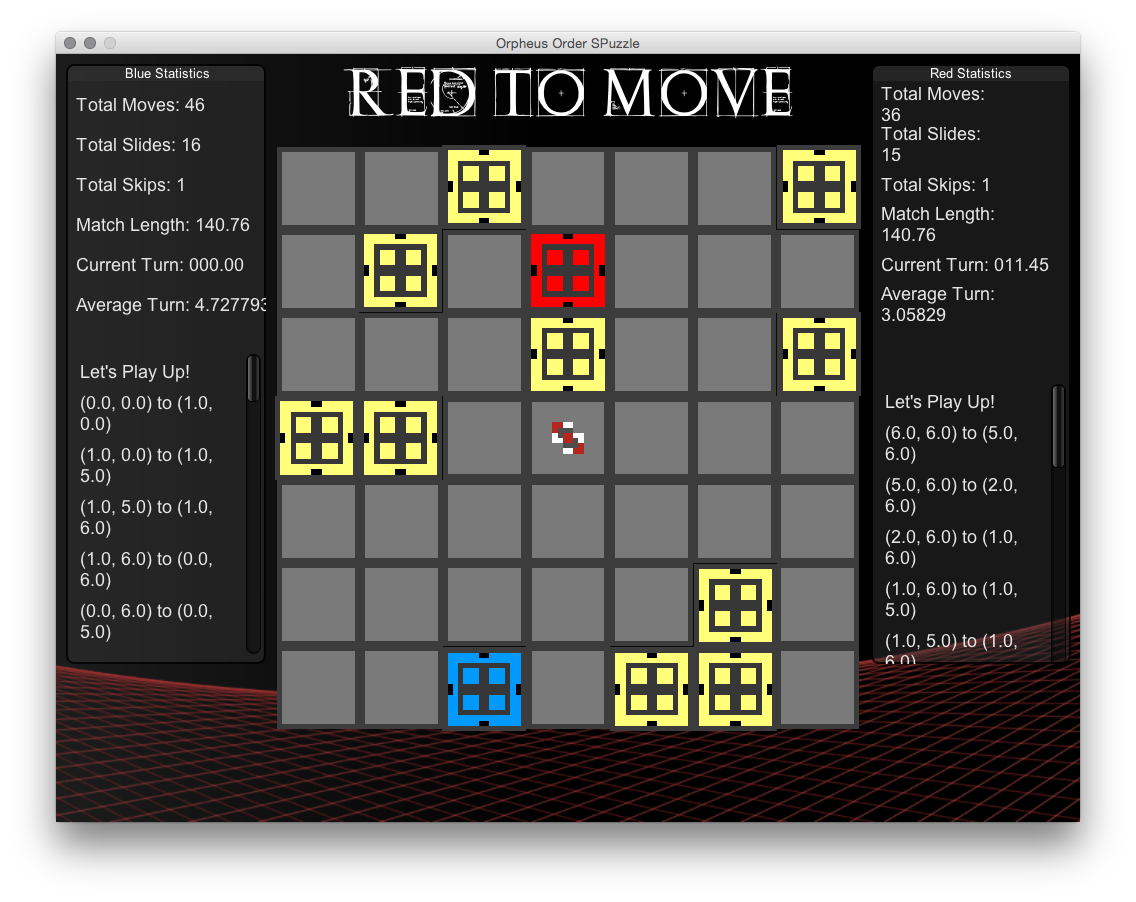 ---
Wheel of VideoGame Choices
Roll the dice
Download Version 1 [Discontinued 2012]
When you're just sitting there, unable to decide what to video game to play, use this! Hand crafted in America, this product is guaranteed to help you decide on some of the toughest decisions our youth face today!
Fully-Featured!
Add your favorite games!
Uses standard random number generator
Easy, clean interface
Stylish background
Gambling-addiction level "Take a chance" button
"end" button
Title text
Copyright (P.S. The copyright is a lie)
(Did we miss anything? In the case that we did, here's a picture!)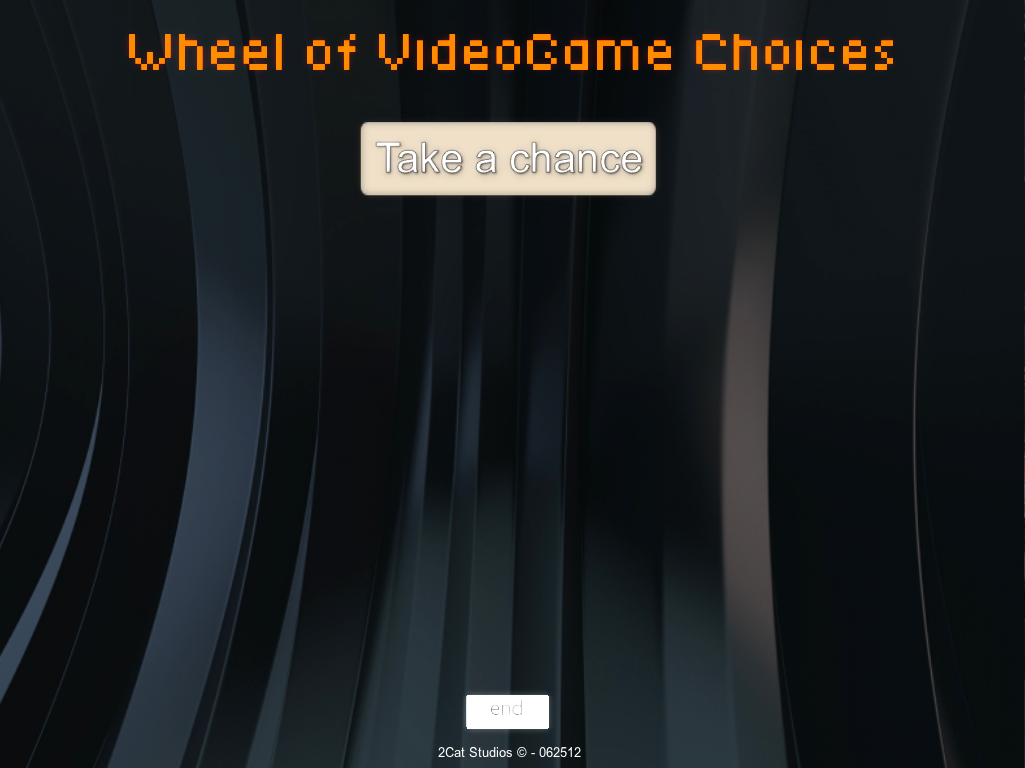 ---
Business Tycoon
Live out your dream... maybe...
Download Version 0.1b [Discontinued 2012]
Does the stock-market seem like a worthwhile venture? Could Wallstreet be the way to your fortune? Does risking millions of dollars sound like a fun time? For all the aspiring brokers and businessmen out there, we made this. Test your skills in the market, and see if you have what it takes to become independently-wealthy via the volatile and rewarding world of investments.
(That was completely PR gibberish- this "game" is not worth playing.)
Change Log
Added a custom-made icon (by yours truly)
Fixed Income becoming a negative number (probably)
Fixed Expenses becoming a negative number (probably)
Added custom button icons
Fixed the music
Other stuff...
---
きれいチャット [simple chat]
Talk, Simply
Download Version 0.1c [Being Reconsidered - Last Update 2012]
Change Log
Got the framework working
Now saves username
Known Bugs/Glitches
Doesn't reliably connect to MasterServer
Text can go off the bottom of the page
Only keeps a record of a few messages (in the log)
Many more... *sigh*
If you want to remind us how bad these old projects are, drop us an email at gibsonbethke@gmail.com!