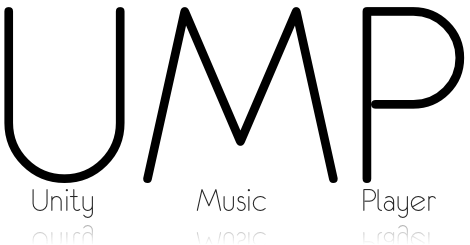 UnityMusicPlayer is a unique audio player from 2Cat Studios, focusing on clean, minimal UI, and designed with the desires of upcoming indie music artists in mind. It features a 100% legal free download 'store', and a customizable audio-visualizer for use at home, or on the stage.
Featured Artists on UMP (by most recent)
Are you a musician who wants their music on UMP? Fill out this form and we'll be in touch!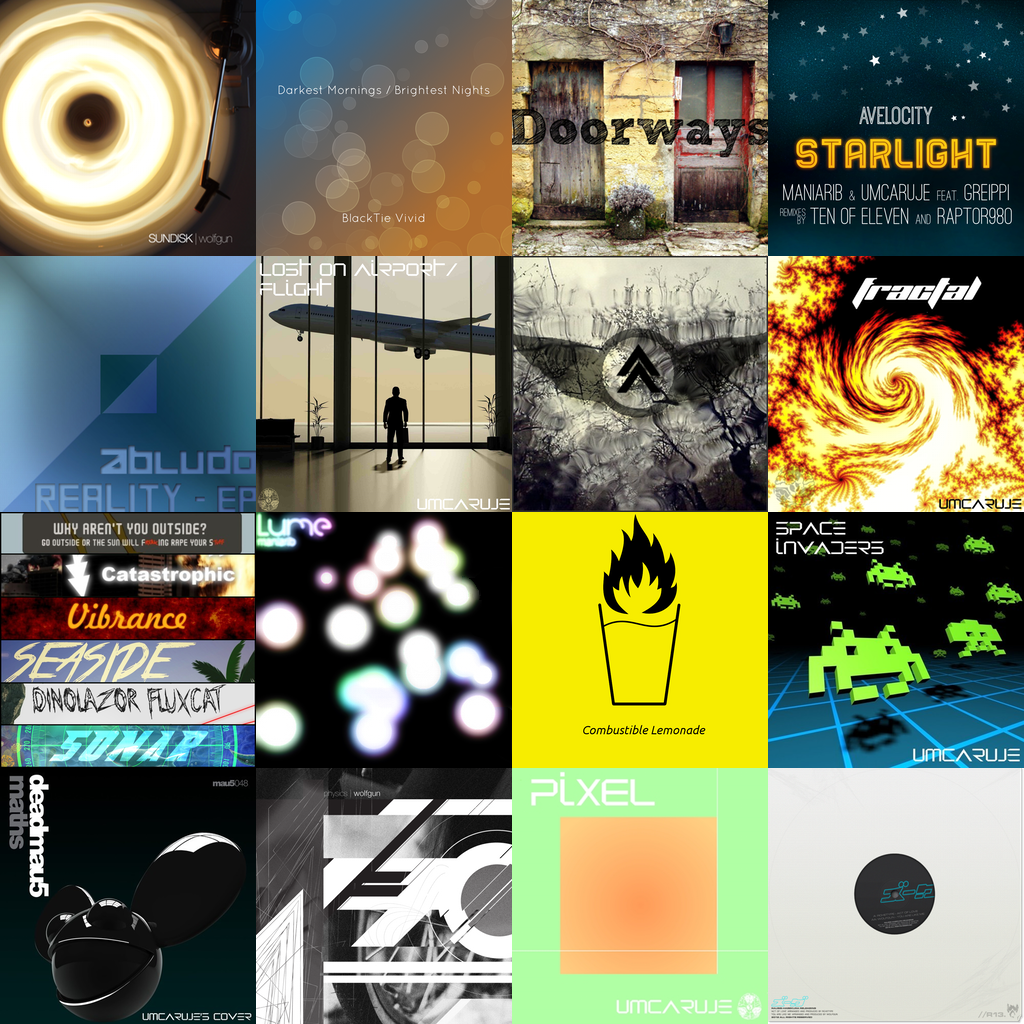 ---
Features
Simplistic design

Inconspicuous & Intuitive

Clean interface

Perfect for meditating.

Multi-file capability

UMP supports WAV, AIFF, and OGG.

Fully legal online database of free music

New tunes are just a click away.

Realtime dynamic audio-visualizer

For all your audio visualization needs.

Features for both advanced and new users

You won't be turned away for knowing the perfect Wet/Dry balance.

Fun audio-effects

Wait, did you hear that? Play it again- slower this time.

Optimized to run on almost any toaster computer

Still rocking Windows Vista?
New in the Latest Update
UnityMusicPlayer 1.25 was released on November 1, 2014
Vignetting effect for AudioVisualizer

We're one step closer to supporting VR.

Updated GUI

Flatter textures and a tad more colour all around.

Key Binds

H for Hide, A for AudioVisualizer, F for Fast, S for Slow, and E for Echo.

Pulse Option for AudioVisualizer Effects

It makes live shows more exciting.

Major bug fixes

What kind of bug fixes? Major ones.
Pictures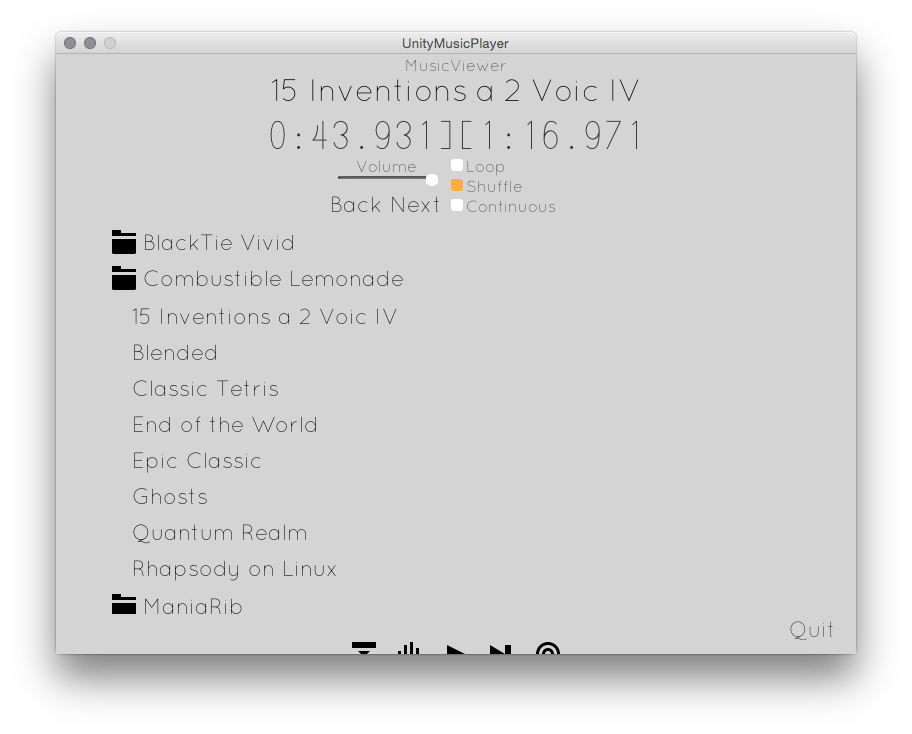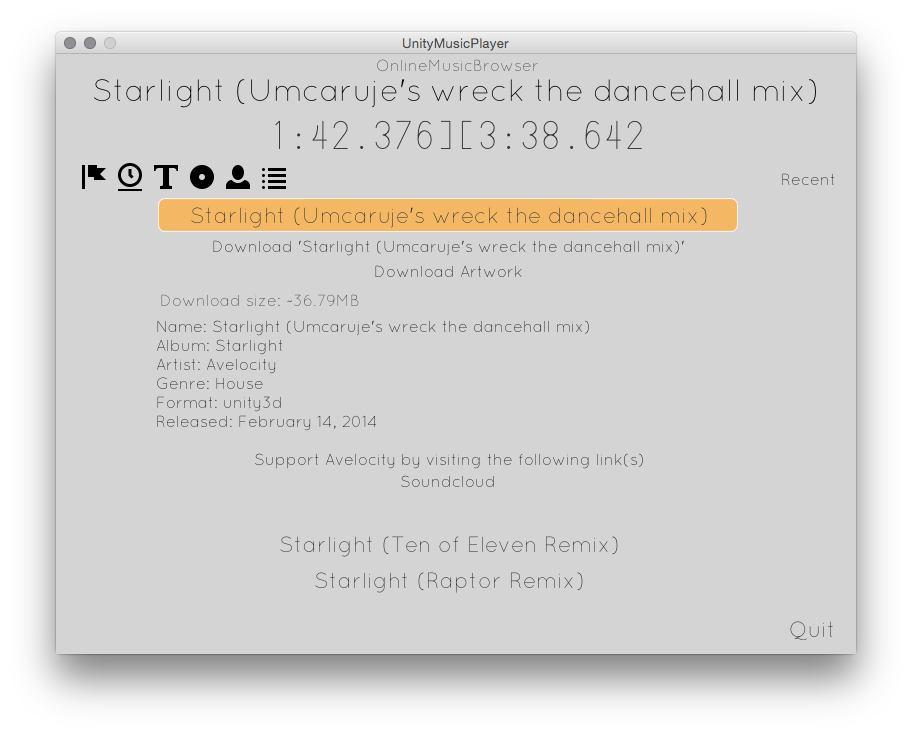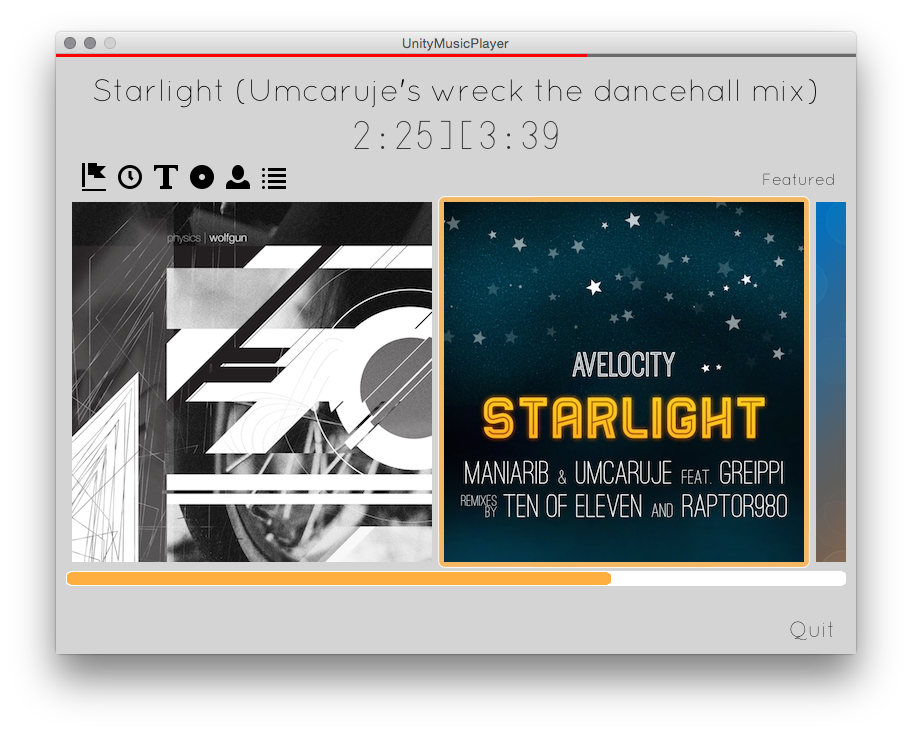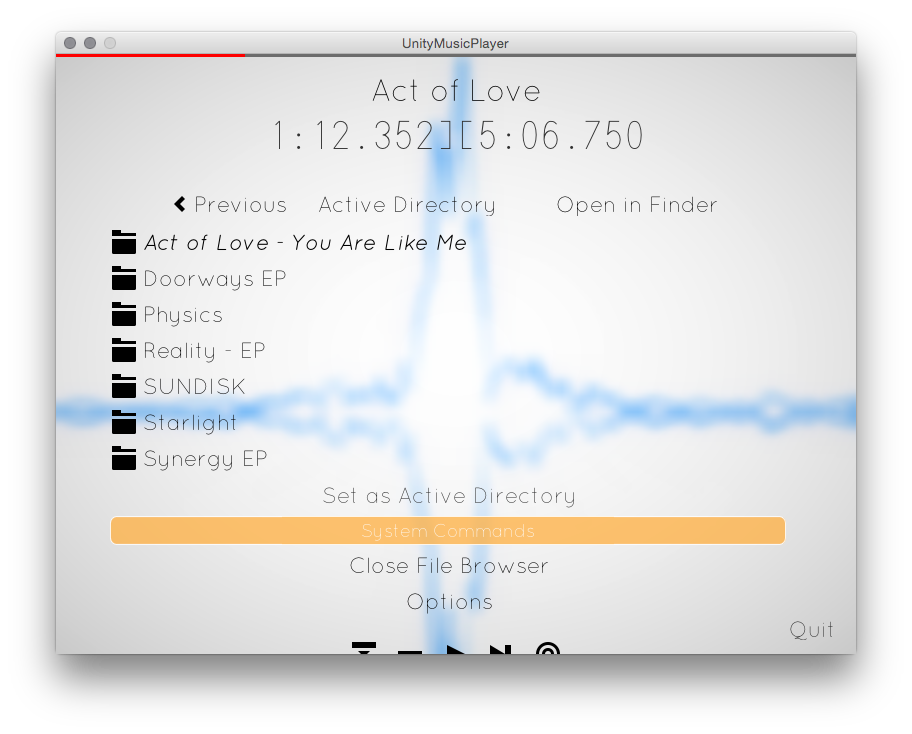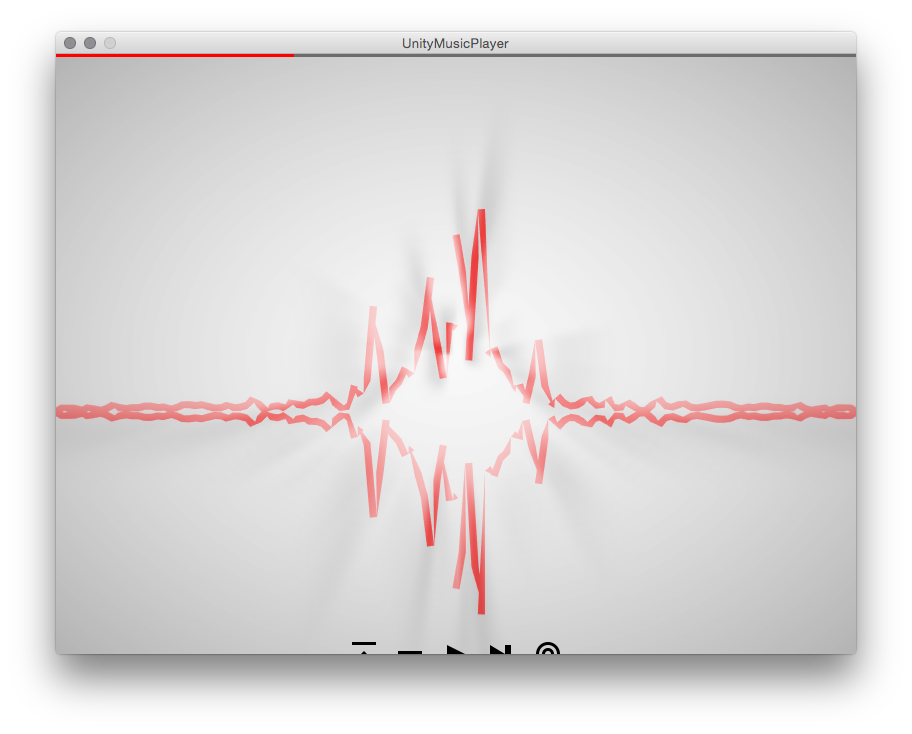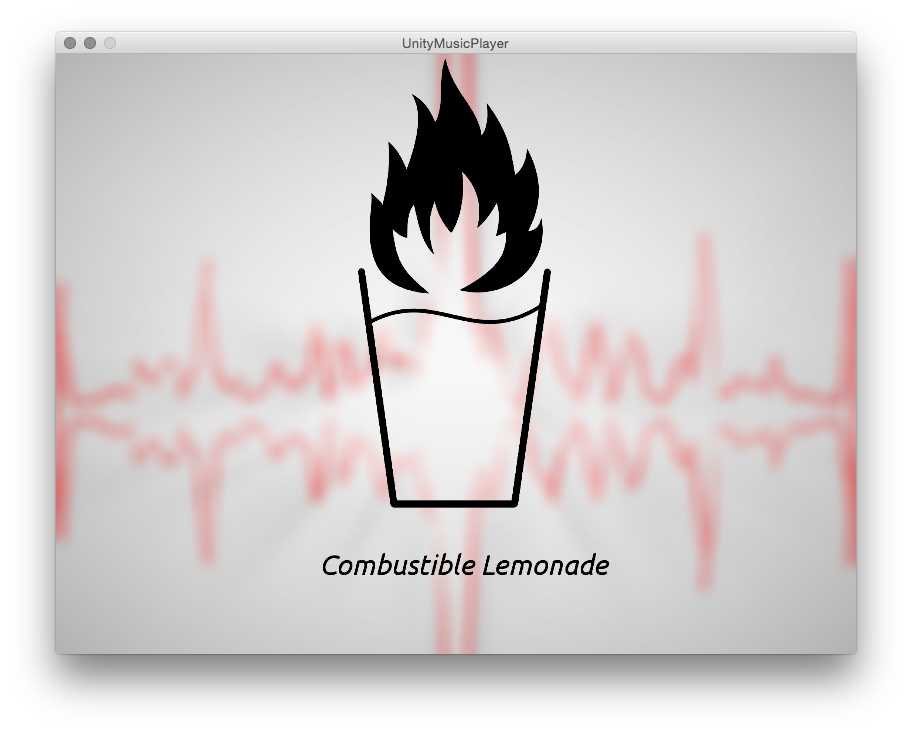 If you find any bugs/glitches, drop us an email at gibsonbethke@gmail.com!